Would you like the David Suzuki Foundation booth at your event?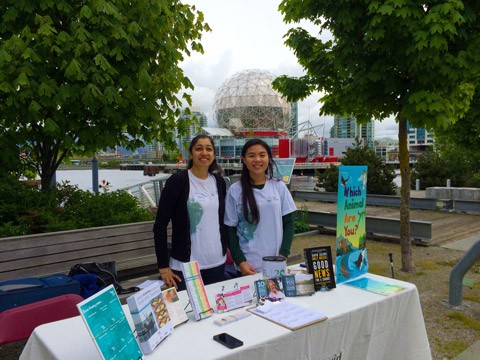 We are happy to offer this engagement opportunity to organizers in Metro Vancouver. Our experienced booth hosts have attended dozens of events and are able to speak about the Foundation's current campaigns.
In addition, we offer:
A book signed by David Suzuki as a prize draw
An interactive activity that is fun for kids
Printed materials suited to the event and the Foundation's most popular campaigns
We arrive with the full display. All we need is a table, chairs, and your kind invitation!
David Suzuki, Co-founder, David Suzuki Foundation
Dr. Suzuki cannot be contacted at the main David Suzuki Foundation phone number or via the Foundation's emails. All personal inquiries for Dr. Suzuki should be directed to his private office Attn: Executive Assistant, Ms. D. Bayne by post at PO Box 19011, West 4th Ave., Vancouver, BC., V6K 4R8