Thank you to all 2022 Future Ground Prize supporters and participants!
The 2022 Future Ground Prize contest proved that youth-led movements are the future of grassroots mobilization.
The winners of the 2022 Future Ground Prize, special youth edition, presented by Desjardins and supported by Nature's Way:
Grand Prize winner: Climate Education Reform BC
People's Choice Prize (Ontario) winner: Children's Land Canada
People's Choice Prize (B.C.) winner: Seaview Takes a Stand
Rising Star Prize winner: LOLA Bees
Congratulations to the winners of the 2022 edition of the Future Ground Prize!
The Future Ground Prize contest is currently paused but stay tuned for updates by subscribing to the David Suzuki mailing community.
Are you a part of a group taking action in your local community? Join the Future Ground Network!
Meet the 2022 jury members
Abhay Singh Sachal
Abhay Singh Sachal is a 20-year-old Canadian climate activist and student at the University of Toronto. He is co-founder and executive director of Break the Divide, a global nonprofit that connects young people to foster empathy and understanding to inspire local action. Abhay's work and research focuses on the intersection of climate change, mental health and community resilience. He was recently named one of Canada's Top 25 Under 25 Environmentalists and featured as the 2019 Canada's Walk of Fame Community Hero Award Winner.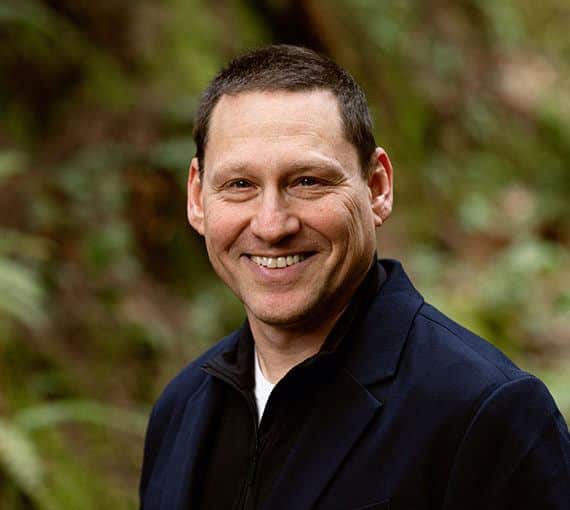 Avi Lewis
Avi Lewis is an assistant professor of Geography at UBC, where he teaches about documentaries, social change and climate justice, while supporting the launch of the new Centre for Climate Justice. His passion is connecting the dots: among the many crises we face, the solutions necessary to actually solve them, and the movements that are building power for transformative change.
Donna Sound
Donna Sound is a reporter for CTV National News, based in Toronto, where she delivers breaking news and contributes to the newscast's Indigenous Circle segments. An award-winning journalist, Donna has covered many protests, including the G20 and Caledonia protests, and has interviewed prime ministers, heads of state, lieutenant-governors, Oscar winners, music icons and CEOs. A member of Sagamok Anishnawbek First Nation in Ontario, Donna feels a sense of pride in breaking down barriers for First Nations people. She brings a distinct perspective to the newsroom, giving a voice to those not often heard in Canadian media.
Emily Kewageshig
Emily Kewageshig is an Anishinaabe artist and visual storyteller from a small community in Ontario called Saugeen First Nation No. 29. She creates artwork that focuses on the importance of being caretakers of the land that we occupy. Emily encourages others to look into the imagery she creates to understand how Indigenous Peoples have lived with nature and that Earth is an extension of ourselves. One of her main priorities as a young artist and advocate is to support other young people as much as she can.
Isabela Rittinger
Isabela Rittinger is a 19-year-old student at Queens University where she is majoring in political science and minoring in film and media. She is an avid menstrual activist and intersectional feminist who has been featured for this activism in media outlets including the Toronto Star, CBC and CTV. She is also an advocate for the survival of her heritage as a Macanese-Canadian. Her main passion lies in menstrual activism, through which she founded Bleed the North in March 2020. It's a youth-led non-profit committed to ending period poverty and period stigma in Ontario, and has donated more than 60,000 period products. Isabela firmly believes that all youth have the ability to make an impact and deserve to have their voices heard!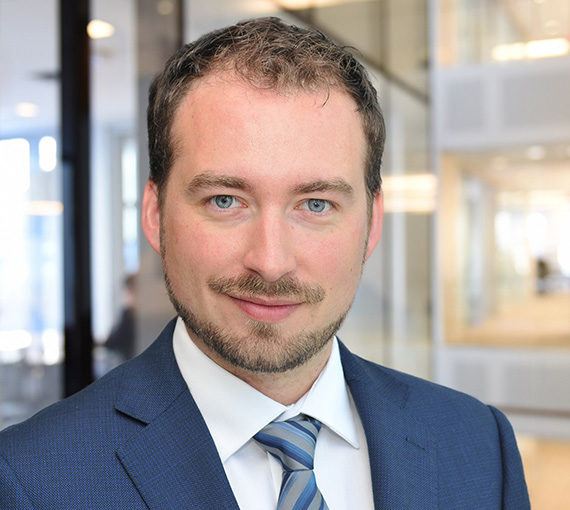 Jérôme Petigny
Jérôme Petigny is practice leader, climate change at Desjardins. He is in charge of developing and co-ordinating the group climate strategy, as well as related projects and initiatives across business lines. Prior to joining Desjardins two years ago, Jérôme spent nine years on the sustainability and climate change team at Deloitte Canada, working with public and private organizations to improve their sustainability and climate change performance.
John Reynolds
John Reynolds is a professor at Simon Fraser University, where he holds the Tom Buell B.C. Leadership Chair in Salmon Conservation. His research focuses on ecology and conservation of salmon and their habitats, including linkages with terrestrial environments. He has held a wide variety of scientific advisory roles for governments and non-governmental organizations. He is the chair of the Committee on the Status of Endangered Wildlife in Canada, or COSEWIC. This is an independent committee of 175 scientists from across the country who volunteer their time to assess the threatened status of plants and animals on behalf of the federal environment minister for potential protection under the Species at Risk Act.
Nikita Wallia
Nikita Wallia is a spatial analysis and cartography specialist at the David Suzuki Foundation. The Foundation motivates, inspires and challenges Nikita every day to protect nature's diversity and the well-being of all life, now and for the future.
Sam Casey
Sam Casey is the development officer at Shake Up the Establishment. She works to help create and cultivate partnerships, assists with developing projects and oversees SUTE's growing outreach team. Shake Up the Establishment is a non-partisan, youth-led, registered organization that aims to make credible, evidence-informed information readily available to the Canadian population to promote informed voting, advocacy practices and political accountability surrounding human and social justice issues that are exacerbated by the climate crisis. SUTE collaborates directly with groups and communities working to address injustices, alongside ongoing work toward the environment and climate literacy, and most importantly, political action.
Cheryl Pretty-Gaspar
With a background in sports medicine and natural health products Cheryl has been involved with a variety of organizations over the past 20 years with a focus on enriching healthier lives. During the 10 years Cheryl has been with Nature's Way Canada she has held a variety of roles including most recently leading a sales team supporting retailers across Canada. Cheryl is passionate about the science behind natural health products and how they can dramatically affect our lives. Commitment to the environment and sustainability of any organization is important to Cheryl and it's a big part of the appreciation and sense of pride working in Nature's Way.
Cheryl lives in Waterdown, Ontario with her family and is active in her community with her children's school programs and organizations such as the Bruce Trail Conservancy.
One contest, three prizes!
Grand Prize
$5,000, courtesy of Desjardins
Invitation to a virtual event on June 22, 2022 to present their project virtually to David Suzuki and Severn Cullis-Suzuki
A private online meeting with David Suzuki and Severn Cullis-Suzuki
A certificate and letter of support from the Foundation
Media coverage and network visibility via the David Suzuki Foundation's social networks
People's Choice
$2,500, courtesy of Desjardins
Invitation to a virtual event on June 22, 2022, to present their project virtually to David Suzuki and Severn Cullis-Suzuki
A certificate and letter of support from the Foundation
Media coverage and network visibility via the David Suzuki Foundation's social networks
Rising Star
$1,000, courtesy of Desjardins
Invitation to a virtual event on June 22, 2022, to present their project virtually to David Suzuki and Severn Cullis-Suzuki
A short video of support from Severn Cullis-Suzuki
A certificate and letter of support from the Foundation
Map of finalists and winners
With this second edition, we hope to add many more projects to the map! Find on it all the Future Ground Prize finalists from last year.
Frequently Asked Questions
The David Suzuki Foundation believes that empowering people in Canada to be environmental leaders in their communities is key to building a better tomorrow. Sharing stories of inspiration helps motivate others to act. With this contest, we hope to help mobilize environmental leaders and create meaningful change, starting at the community level.

No, there is no financial obligation or financial requirement to participate.

Unfortunately, the last two editions of the contest were only available in Ontario, British Columbia and Quebec, but we hope to launch throughout Canada in the future!

There were three Future Ground Prizes, including a Grand Prize (chosen by our jury), a People's Choice Prize (selected by voting) and a Rising Stars Prize (selected by the jury and voting).

Grand Prize (jury): Win $5,000 offered by the Desjardins Group, a private virtual meeting with David Suzuki and an invitation to present to David at a virtual event in June.
People's Choice Prize (by voting): Win $2,500 offered by the Desjardins Group and attend our virtual event in June where finalists present their projects to David Suzuki and the public.
Rising Stars Prize (by jury and voting): Win $1,000 offered by the Desjardins Group and an invitation to a virtual event in June where finalists present their projects to David Suzuki.

Being a finalist in the Future Ground Prize helps garner public recognition for your group's work, raising awareness of your initiative and positioning you as a leader in the socio-environmental transition.

The 2022 Future Ground Prize was a special youth edition of the contest. In addition to the Grand Prize and People's Choice Prize, the Future Ground Prize and Prix Demain introduced the Rising Stars Prize.

Every year we received an increasing number of applications from primary schools and thousands of votes for their inspiring initiatives. However, it can be more difficult for five to 14-year-olds to mobilize in their communities and get their projects noticed by the media and community members. It was a way to reward the young generations who are mobilizing and becoming actors of change.

We carefully select diverse juries for all three provinces to represent as many people and communities from throughout Ontario, British Columbia and Quebec as possible. From artists and youth to Indigenous community leaders and media representatives, jury members bring a broad range of perspectives in choosing finalists and winners.

If the jury decision is tied, the juror representative from the David Suzuki Foundation will make the final decision.