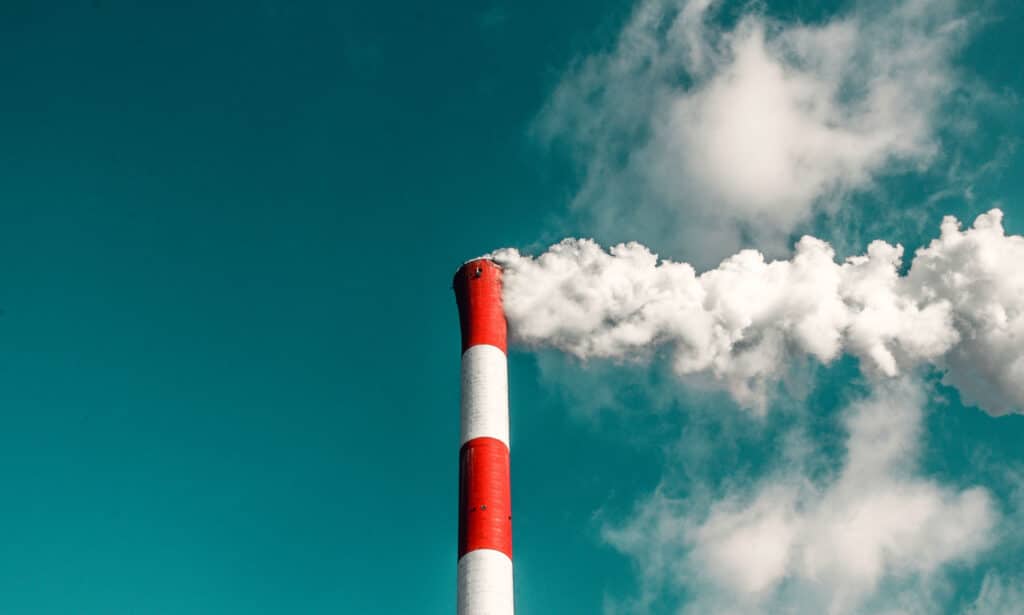 Climate change occurs when long-term weather patterns are altered — for example, through human activity. Global warming is one measure of climate change, and is a rise in the average global temperature.
How does it happen?
Life on Earth is possible because of the warmth of the sun. While some of this incoming solar radiation bounces back into space, a small portion of it is trapped by the delicate balance of gases that make up our atmosphere. Without this layer of insulation, Earth would simply be another frozen rock hurtling through space. Carbon dioxide (CO2) is the most important gas in this layer of insulation.
Carbon is stored all over the planet — in plants, soil, the ocean, and even us. We release it into the atmosphere as carbon dioxide through activities such as burning fossil fuels (coal, oil and gas) and cutting down trees. As a result, today's atmosphere contains 42 per cent more carbon dioxide than it did before the industrial era.
We have released so much carbon dioxide and other greenhouse gases that our planet's atmosphere is now like a thick, heat-trapping blanket. By disrupting the atmospheric balance that keeps the climate stable, we are now seeing extreme effects around the globe. It's like a thermostat that's gone haywire — it just doesn't work the way it should. The result: the climate changes, and it gets warmer. Extreme weather events also become more common.
Global warming has already begun. Since 1900, the global average temperature has risen by 0.7 degrees Celsius, and the northern hemisphere is substantially warmer than at any point during the past 1,000 years.
Who keeps tab on climate change?
Join the Charged Up network
We're building a network of people working to advance renewable energy in Canada. There are opportunities for everyone!
Our understanding of climate change is largely the result of the
Intergovernmental Panel on Climate Change
 (IPCC), the world's most authoritative voice on the topic. Established by the United Nations, the 
IPCC 
assesses the scientific and socio-economic information relevant to climate change. The 
IPCC 
also looks at the potential impacts of climate change, and options for slowing it down or adapting to it.
The IPCC has released several assessment reports over the years. More than 2,500 scientific expert reviewers, 800 contributing authors and 450 lead authors from over 130 countries contributed to the last one, the Fourth Assessment Report. The Fifth Assessment Report's Working Group I report is expected to be released in 2013.
Despite the international scientific community's consensus on climate change, a small number of climate change deniers continue to deny that climate change exists or that humans are causing it. However, these individuals are generally not climate scientists, and their arguments have been discredited by the scientific community at large.
The debate is over about whether or not climate change is real; it is already having a significant impact on ecosystems, economies and communities. It is now time to act to solve the problem.