About the Toronto Leslieville Butterflyway
The Butterflyway Project is a citizen-led movement growing highways of habitat for bees and butterflies across Canada.
In 2017, the David Suzuki Foundation recruited 14 east end residents to help establish a Butterflyway through the Beaches neighbourhood. The Butterflyway Rangers participated in events and connected with local groups and businesses like the Beaches Garden Society, Woodgreen and several schools and daycares. They even recruited a second troop of Rangers, with help from Coun. Mary Margaret McMahon. In the end, more than 20 pollinator patches were established and the Beaches became Canada's first official Butterflyway!
In 2018, the project expanded to Leslieville, where two dozen volunteers based in Leslieville were recruited. These new Rangers learned about bees, butterflies and wildflowers, and about community organizing, including tips on how to fundraise, host events and establish plantings at schools and parks. They returned to their neighbourhood with a mission: to establish a neighbourhood Butterflyway with at least a dozen pollinator patches.
The Rangers participated in fun events in the neighbourhood and planted pollinator patches in 19 more locations, from front yard gardens and street planters to laneways and schoolyards. Below is a map highlighting the pollinator patches planted in Leslieville and a few of the highlights from the past year.
Highlights from the Leslieville Butterflyway in 2018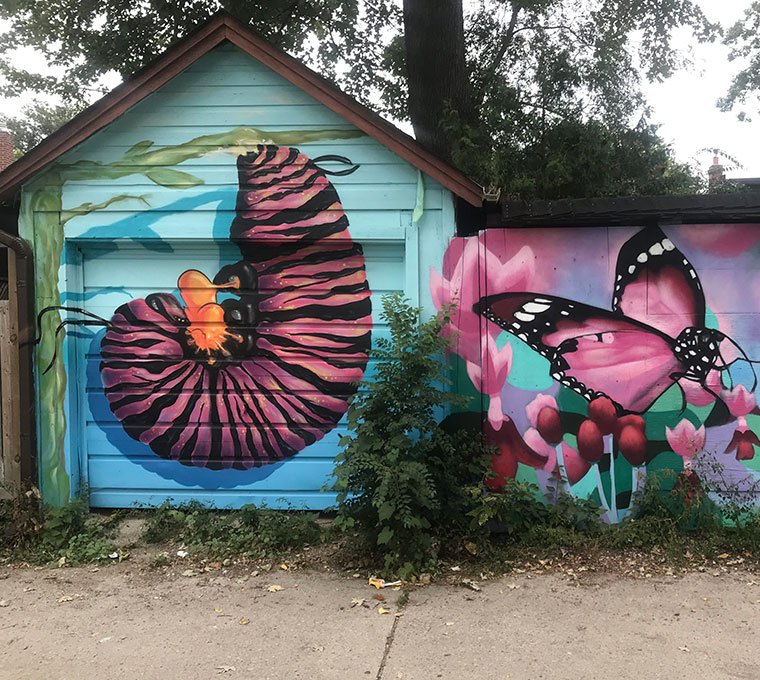 Butterflyway Lane makeover
During Pollinator Week, street artist and Ranger Nick Sweetman, Leslieville Rangers and more than two dozen local artists painted 30 butterfly-inspired murals in a laneway next to Felstead Park. The laneway connects to two new pollinator-friendly patches. Friends of Felstead Park hosted an end-of-season community potluck picnic featuring a  10-person band.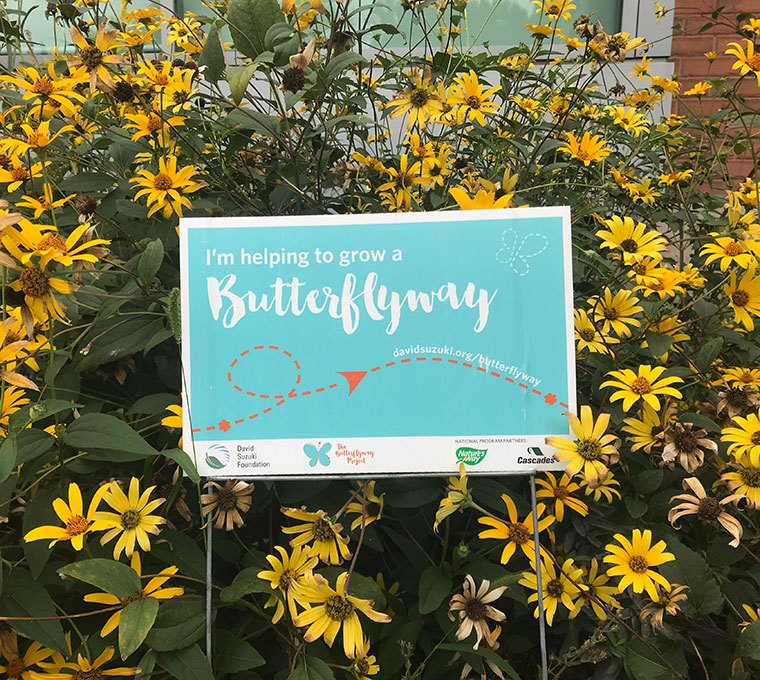 Queensdale pollinator pathway
After being recruited as a Ranger, Anne Purvis asked her neighbours if they'd add native plants to their gardens. She offered plants from her garden and made a bulk order from a local native plant nursery. Together, they added seven butterfly gardens! Anne aims to get more people on board and plant city-owned boulevards.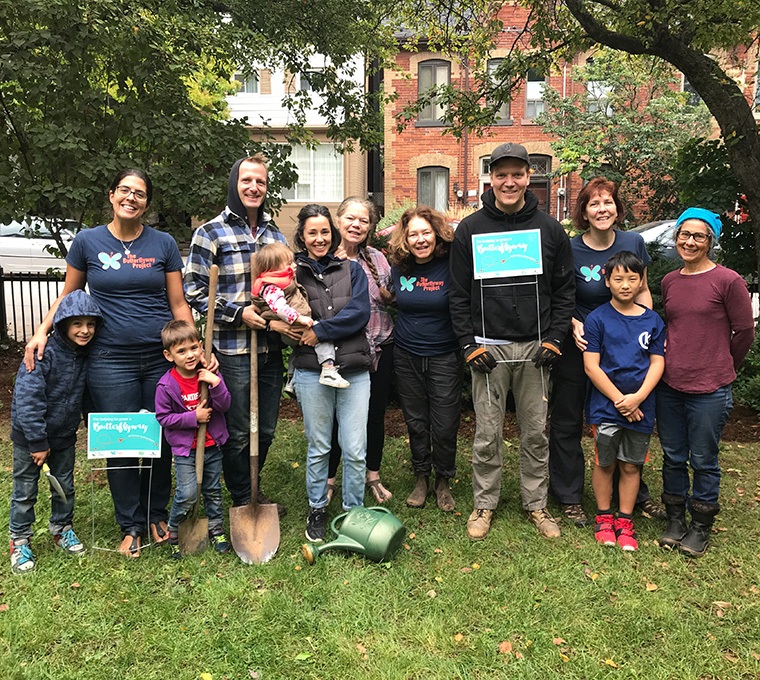 Bee-friendly tree planters
Mother-daughter Rangers Maxine Wiber and Lisa Bojin created pollinator patches in tree planters along Queen Street East. They started with one in front of Ed's Real Scoop, their family's ice-cream shop. Local neighbourhood storeowners helped water through the summer heat. Ed's Real Scoop patrons donated to support two plantings in Thorogood Gardens and the Eastdale Playground. Maxine and Lisa plan to partner with the local business association to expand the project.
Toronto Leslieville Butterflyway locations
Use this interactive map to explore the locations of butterfly-friendly pollinator patches that volunteer Butterflyway Rangers established in Toronto's Leslieville neighbourhood with the support of local residents, groups, schools, city officials and Foundation staff.