Top climate scientists recently issued a "code red for humanity," warning that this is our last chance to implement the transformational changes necessary to keep warming below 1.5 C and avoid the most dangerous impacts of climate change.
We're already experiencing the impacts of extreme weather fuelled by climate disruption throughout Canada, and vulnerable countries are being hit even harder. As the situation escalates, our call for ambitious climate action gets louder and more urgent.
When we call for ambitious climate action, what specifically are we asking for?
We need to set an emissions reduction target of at least 60 per cent below 2005 levels by 2030 to be equitable and in line with climate science. 
To meet that target, develop and implement an achievable and effective climate plan that is based on science, equity and justice.
To ensure current and future governments meet our targets, implement the Net-Zero Emissions Accountability Act.
Stop tax dollars from incentivizing climate pollution by phasing out all subsidies and public financing for oil and gas.
To ensure the shift from fossil fuels to a low-carbon economy is fair, equitable and leaves no one behind, introduce and pass "just transition" legislation that supports workers and communities.
Rapidly reduce emissions from oil and gas and develop timeline to phase-out all Canada's fossil fuel production.
Just how ambitious should Canada's climate target be?
Canada's current climate target and plan are setting us on a dangerous path to accelerated warming and intensified extreme weather. They could lead us past the point of no return from climate chaos in this decade.
In line with the Paris Agreement, equity considerations and international climate science, we are advocating for Canada to do its fair share and commit to reduce emissions by 60 per cent below 2005 levels by 2030. This is what's required for us to live in a climate-safe world.
How ambitious do you want Canada to be in fighting climate change?
A letter to the editor can foster conversations about climate change. It is a simple and effective way to raise this important issue in your community.
What is a "just transition"?
A "just transition" means that the necessary shift from fossil fuels to clean energy is based on justice, fairness and equity. To be ambitious on climate action, we need not only to set bold goals to reduce our emissions, we need also to chart the course to a fair, equitable and sustainable future that leaves no one behind.
We must prioritize workers, communities, Indigenous Peoples and marginalized people as Canada phases out fossil fuel production and realizes the enormous opportunities of a low-carbon economy.
A Just Transition Act has been promised since the 2019 federal election to ensure that workers have access to the training and support they need to succeed in the new clean economy. This transition can't come soon enough, so we are urging the government to move forward in introducing a Just Transition Act as soon as possible.
By adopting a bold new Just Transition Act based on equity, dialogue and ecosystem protection, we can tackle climate and social injustices at once, and free Canada of its dependence on fossil fuels.

Sabaa Khan, David Suzuki Foundation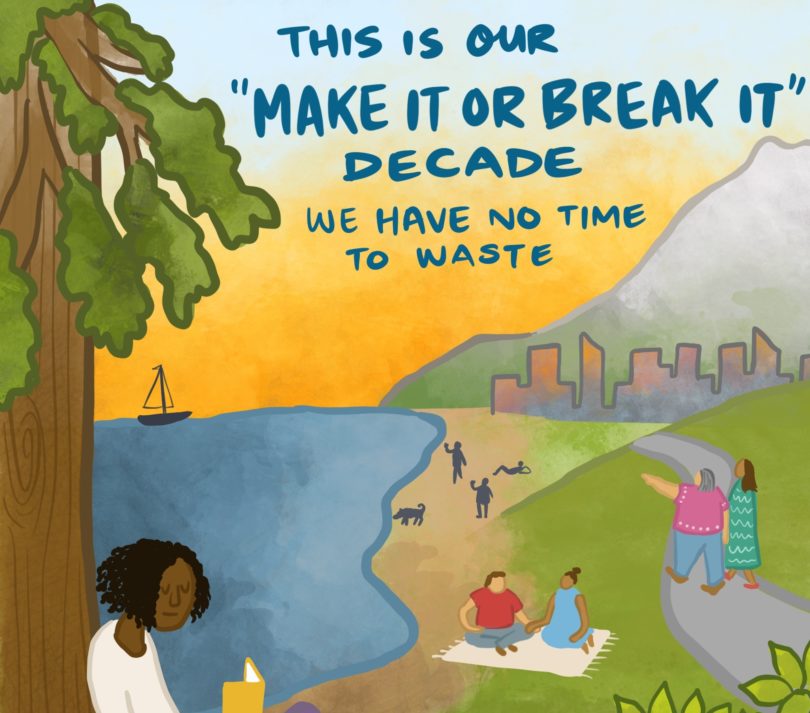 Why does Canada's action on climate change matter? 
David Suzuki's Science Matters