The social and ecological crises can feel overwhelming. Humans are social creatures, so building community is something you can do to help lift people out of their little worlds and encourage them to be part of something much bigger. 
Inviting your neighbours, colleagues, classmates or peers to join you in activities that build community is a mutually beneficial act. Chances are good that you'll make a positive difference in each others' lives — and for the common good!
These 12 simple ways to build community can help slow people down, even just a little, to check in on the quality of their relationships with family, friends, work colleagues and neighbours. 
Why is community important?
Community connection: 
Fosters social ties and support systems
Improves mental wellbeing by providing a sense of belonging
Offers safety and security
Encourages collective action
Community is a foundational part of the human experience. It enables people to lead happier, healthier and more fulfilling lives. Strong communities working together to create positive change are essential for addressing larger societal and environmental challenges.
Twelve ideas to help you foster community connections
1. Host a block party
Slow down, even just a little, and meet your neighbours! Because they're nearby, they could be your first line of social support.
Find it hard to engage with neighbours? People are busy — maybe even apprehensive — so a block party is a great way to bring them out of their shells! Most cities issue road closure permits and many also offer financial grants. Synchronize your block party with regular events such as car free days or farmers markets. Maybe add a garage sale, potluck, plant swap or recycling drop-off. Consider offering food, entertainment, music and prizes (support local). Or make it a donation drive for a cause you care about. You can be a David Suzuki Foundation community fundraiser!
Tap into residents' local skills and interests. Ask for help with invites, food, activities and clean up. A week or two before the big day, drop your invitation in mailboxes, post it to your online community group (if you have one), put up a few signs (clearly mark date, time and address) and prepare to meet your neighbours!
2. Host a clothing and/or toy swap
Clothing and toy swaps prevent clutter, curb consumption, build community and are fun for everyone!
Choose toys that are age-appropriate and easily washed. (Exclude your favourites and delicates.) Choose a theme such as musical instruments, wooden blocks or dress-up. Label toys, take a picture or attach an inventory list to a cloth bag to hold your contribution. Set a loan period and write a thank-you note. It's that easy. Start by enlisting families you know. Coordinate it with the beginning of a new school term and swap other essential items, like supplies!
A clothing swap is a great way to find new treasures without spending money, make new friends and keep textile waste out of landfills. Invite friends, family and co-workers. Spring and fall are both great times but get creative (maybe a Halloween costume swap). Donate leftover items.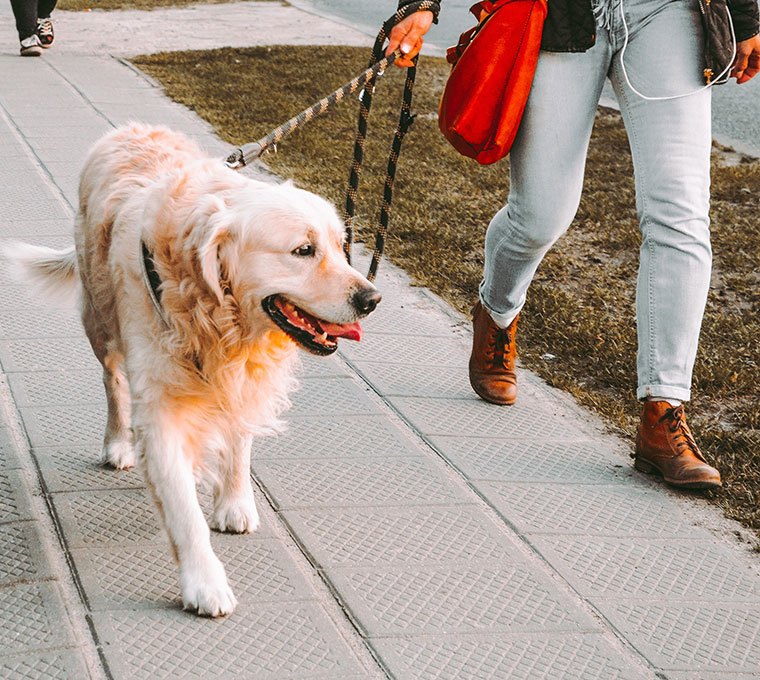 3. Host a skill swap
Share your clever skills and get services you need while saving money, reducing consumption and building community.
People donate a skill, set a minimum bid and post a sign-up sheet (paper or online). The diversity of skills makes it fun: bike tune-ups, dog-walking, salsa dance lessons, hemming pants, songwriting… The possibilities are endless!
It's great for workplaces, schools and neighbourhoods. Get to know each other more, celebrate unique skills and spend quality time together.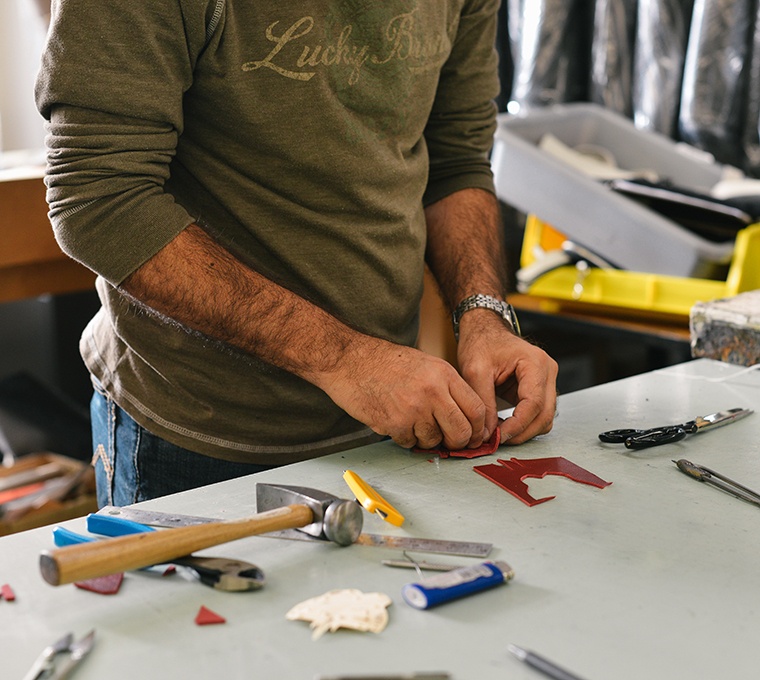 4. Host or join a repair café or "fix it" event
Repair cafés may help fix our throw-away society. Skilled volunteers fix your household items, so you don't have to toss them and buy new ones. Most of the fixers are hobbyists who enjoy helping others and want to keep items out of the landfill (especially e-waste). Fixers can repair computers, toasters, lamps, chairs, clothes, jewellery, books and more! Search for one in your city or download the startup package by Repair Café Foundation to host your own.
5. Start a food sharing club
Food sharing has always brought people together. Gather co-workers, friends, neighbours or peers for meals and enjoy waste-free, home-cooked food. Start a soup, salad, sandwich or dinner party club.
A food circle or meal train is another way to help a family member, co-worker or neighbour in need. It can be a thoughtful gift for a baby shower or as a kindness for someone going through a difficult time.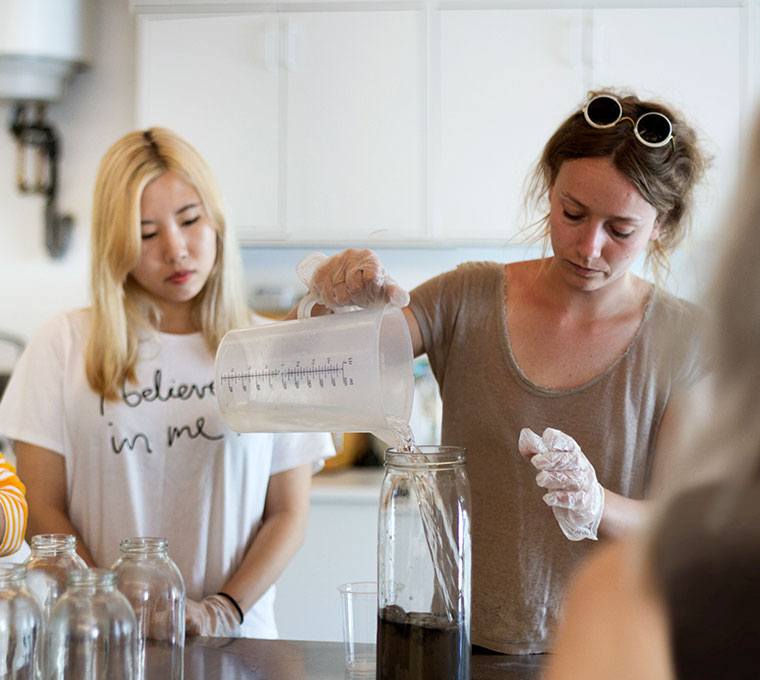 6. Host a green cleaning or non-toxic cosmetics workshop
Making cleaning and body care products is easy! Learn new skills and connect with others while reducing your exposure to toxic chemicals.
Plan your "make and take" event as part of an evening with friends, baby shower, lunch 'n' learn at the office — or any other planet-friendly event you're organizing. Invite family, neighbours, friends, co-workers, peers or parents from school.
Use these DIY cleaning recipes or make your own non-toxic body care products! Supply the ingredients (buy bulk) and ask people to bring jars or containers to fill. (Never recycle another glass bottle or jar!) Maybe apply for a local community grant to cover your costs or pitch the idea to a local community centre or library.
7. Host green challenges
Do you live in a communal setting? Establish green house agreements that will challenge everyone to be more mindful about environmental impact. You can gamify it, invite friends, relatives and/or neighbours to play along and learn from one another.
Host a commuter challenge with colleagues, friends, family or schoolmates for a week or longer. Changing your habits and adopting news ones is easier when you have a team to support you.
Challenge yourself and a group of others to spend 30 minutes a day outdoors for 30 consecutive days. Sign up for the One Nature Challenge to help keep you inspired and accountable. You'll receive weekly emails with encouraging tips and tricks to maximize your time outdoors. Connect with nature while connecting with others.
8. Start a book or movie club
Connect with others, process what's going on in the world and engage in thoughtful discussions by sharing your interests! Choose books and films that centre environmental and social issues. Let each member choose a genre when it's their turn to host.
You'll get deeper insights from diverse perspectives and build on critical thinking skills. Create a safe and inclusive space for people to express their thoughts and opinions. Promote open dialogue and build trust within your group. Not everyone will agree with each other and that's okay!
9. Grow an urban garden
Try gardening. You don't need to be an expert to dig in — literally! You'll enjoy the physical and mental benefits, eat delicious, fresh, local, organic food, support biodiversity and save money.
Gardening can spark conversations with neighbours. Know of a gardening pro nearby? Ask them for tips. Don't have space to plant? Join a community garden.
Take it a step further and join the Butterflyway Project, a volunteer-led movement that grows habitat for bees and butterflies in neighbourhoods throughout Canada. You'll be connected to other Butterflyway Rangers and be a part of a community of pollinator-loving people!
10. Become a citizen scientist
Find meaningful ways to contribute to fun projects that help restore and reclaim local biodiversity. Join backyard bird counts, find a bioblitz near you, remove invasive species (like English ivy), plant trees or clean up shorelines — and more. Find groups active in the community or start your own. Many cities offer grants for these projects.
11. Support Healing Forests
Healing Forests combine reconciliation and healing into one immersive experience. They can rekindle understanding, love and respect for each other and nature, and promote health, healing and community between Indigenous and non-Indigenous people.
Individuals and communities have come together to dedicate green spaces to the first inhabitants of the land and their descendants, to educate people about Canada's tragic past, and to offer people a chance to begin their journey toward reconciliation.
Find a Healing Forest near you and lean into your journey toward reconciliation and allyship while building community along the way. No Healing Forest near you? Take time to celebrate and learn from trees in a way that's meaningful to you. Invite your friends and family to join you.
12. Take climate action
The reality of climate disruption is here and undeniable. The need for collective action is urgent. Join and support community-led climate movements to connect with others who care. Attend a climate strike near you (and host a poster-making "art build" beforehand), join a local environmental group or start a workplace green team.
Don't know where to begin? The Future Ground Network is a hub of local, grassroots groups to connect, build power, realize goals and be part of a growing movement of partners and allies creating socially and environmentally just communities. Use their resources to start your own community-led initiative or join an existing community group.
Sign up for Living Green emails
Get tips and resources to live sustainably. Join the growing green living community.